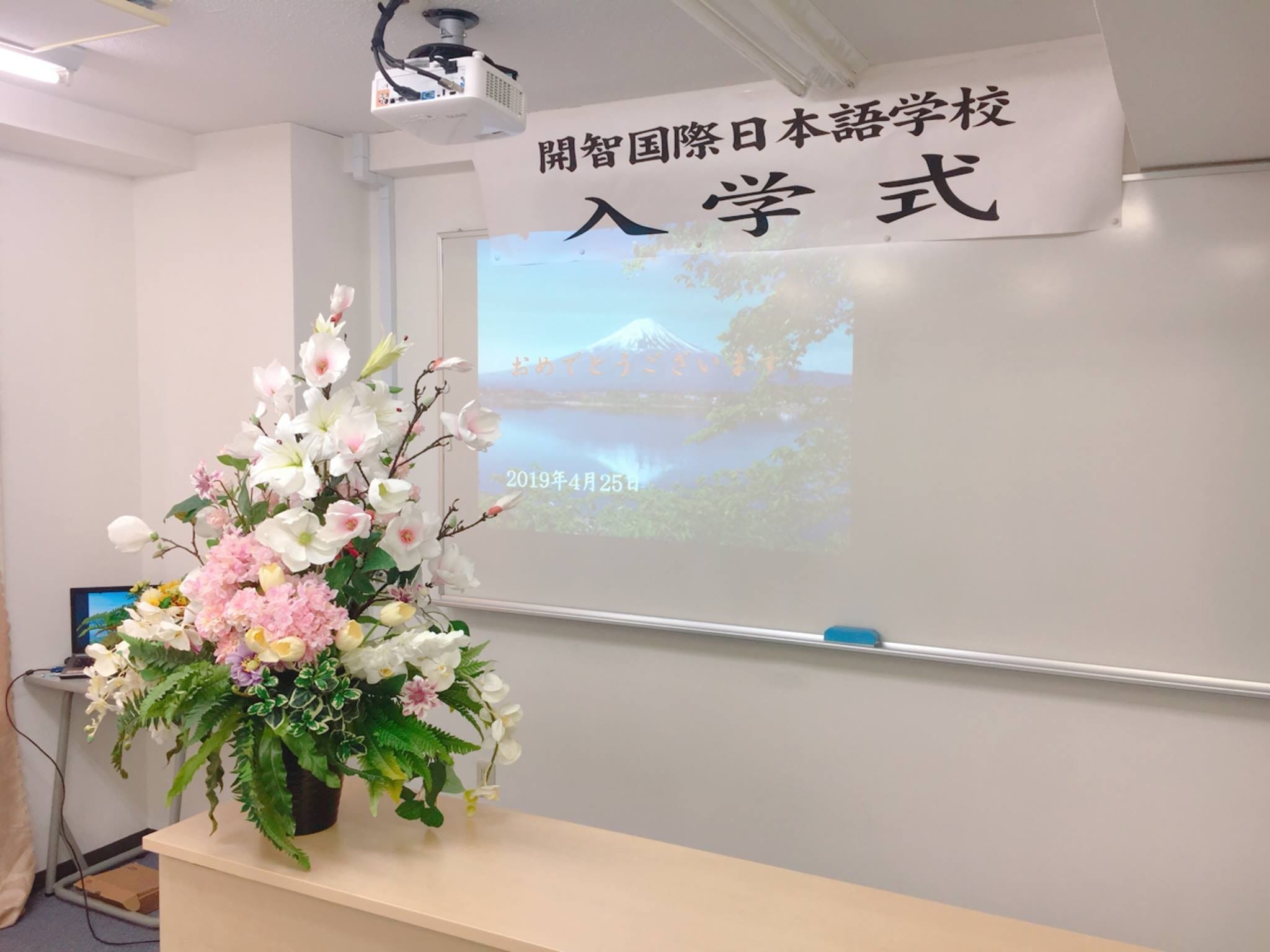 開智国際日本語学校
Kaichi International School of Japanese
Thank you for visiting our website.
We regularly update the photos of our classes and events on Facebook.
Please take a look!
Our school has been approved as "a satisfactory school" by Tokyo Immigration Bureau of Japan.
To be approved as a satisfactory school, an institute must keep the number of illegal immigrants at a percentage of 3 or less. Only educational organizations that can control the enrollment of their international students are approved.
The School Year of 2020
Self-assessment and evaluation
We completed the self-assessment and evaluation for Japanese educational institutions.
Educational policy
Kaichi International School of Japanese improves the Japanese ability of our students to the level at which they can aim to enter institutions of higher education.
It also develops our students' ability to realize multicultural coexistence in the community by understanding Japanese people, culture and society.
Guidelines
1. We develop and maintain a fine balance of Japanese knowledge in our students.
2. We develop the 4 language skills while also understanding characteristics of the students' own languages.
3. We use interactive methods to support students in deep learning, maintaining their independence of thought.
4. We develop our students' abilities and sense of information ethics so that they can collect, select and transmit the information required of them.
5.We promote an understanding of Japan through social tours and on-site, exchange, and cultural experiences.
6.We provide both general and individual guidance, which includes exam preparation, so that each student can realize their future plans.
Admission Policies
1. The goal of acquiring Japanese proficiency is clear
2. Sufficient motivation to study
3. Having age-appropriate academic knowledge
4. Observing rules and regulations
5. Having provable resources with which to pay the tuition fees.
Guidance for going on to higher education
・ Implementation of career interviews
・ Participation in the entrance fair
・ JLPT and EJU strategies
・ Interview strategies
・ Assistance in preparing the examination documents

<Achievements>
・新潟工業短期大学
・日商簿記三鷹福祉専門学校
・柏木実業専門学校
他
Course introduction
・1-year course
Entrance in April
Graduation in March
Start at: level N3
・1.5-year course
Entrance in October
Graduation in March
Start at: level N4
・2-year course
Entrance in April
Graduation in March
Start at: level N5
Tuition
・1-year course【685.000JPY】+〖80.000JPN〗
※【Examination fee 5.000JPN/Entrance fee 30.000JPN/Tuition etc. 650.000JPY】+〖Reserve fund 80.000JPN〗
・1.5-year course【1,010,000JPY】+〖105,000JPY〗
※【Examination fee 5.000JPN/Entrance fee 30.000JPN/Tuition etc. 975.000JPY】+〖Reserve fund 105.000JPN〗
・2-year course【1.335.000JPY】+〖130.000JPY〗
※【Examination fee 5.000JPN/Entrance fee 30.000JPN/Tuition etc. 1.300.000JPY】+〖Reserve fund 130.000JPN〗
Privilege for recommendation for our group university
We have a system to recommend students Kaichi International University(Kashiwa, Japan), a group university of Kaichi Gakuen educational corporation.
※Provided that quota for recommendation can only be obtained if certain conditions are met, such as Japanese language ability and the percentage of attendance at our school.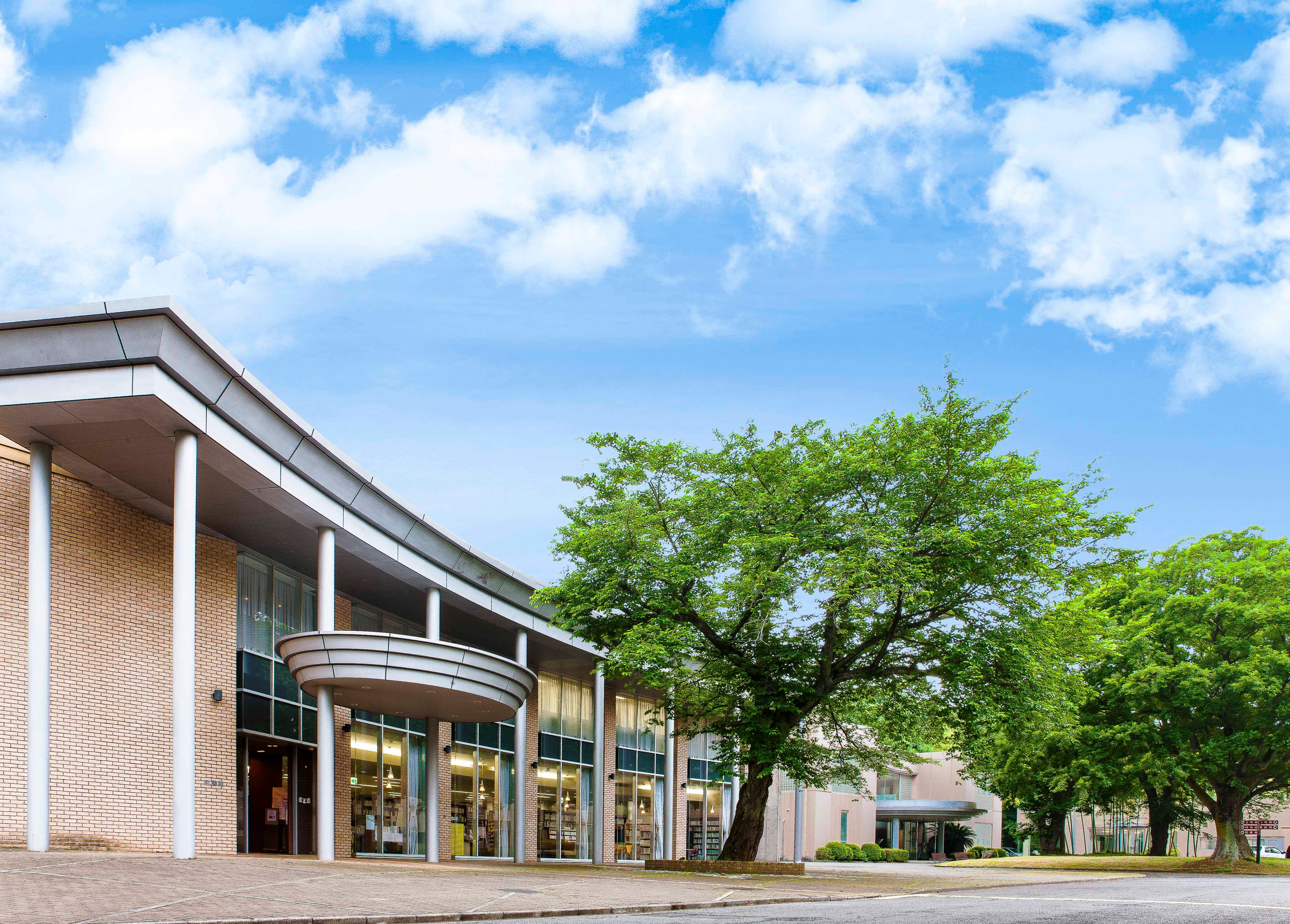 Student dormitory
The dormitory is located within the Japanese Language School building, so you can concentrate fully on your studies.
In addition, it is conveniently located, only a 1-minute walk away from a supermarket and a convenience store.
Room for international students are on the upper floors(3rd and 4th floors) of our school.
Deposit 50.000JPY
Rent 18.000~32.000JPY/month
Utilities 2.200~3.300JPN/month
Each room is furnished with a kitchen, a toilet, a modular bath, a bed and a refrigerator. Shared facilities are a laundry machine and a dryer.
Access 3-minute walk from Nishi-Hachioji station (JR Chuo line)
It is only 37 minutes from Hachioji station, the nearest station to the school, to Shinjuku station. Hachioji is surrounded by traditional architecture and nature, such as the famous Mt. Takao.
While there are traditional buildings, there is also a shopping area nearby, thus offering the best of all aspects of a fulfilling student life.
Google Maps のコンテンツは現在の Cookie 設定では表示されません。"コンテンツを見る"を選択し、Google Maps の Cookie 設定に同意すると閲覧できます。詳細は Google Maps のプライバシーポリシーをご確認ください。Cookie の利用は、Cookie 設定からいつでも変更できます.
コンテンツを見る
Address
開智国際日本語学校
Kaichi-International-School-of-Japanese


東京都八王子市台町4-44-13
パレ・ドール西八王子2階
2F pare-doru-Nishihachioji 4-44-13 daimachi
hachioji-city Tokyo JAPAN
Business hours
Monday : 8:30AM-5:20PM
Tuesday : 8:30AM-5:20PM
Wednesday : 8:30AM-5:20PM
Thursday : 8:30AM-5:20PM
Friday : 8:30AM-5:20PM